Former Hungarian politician Bela Biszku escapes jail sentence
Comments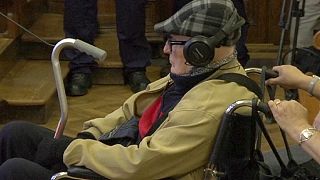 Former Hungarian minister Bela Biszku dodged jail for his involvement in a deadly crackdown after the anti-Soviet revolution in 1956.
Biszku had originally been sentenced to five years for being actively involved in the war-crimes.
.
This was reduced to a two-year suspended sentence.
Judges ruled that his involvement in the decision to shoot could not be proved beyond reasonable doubt.
More than 2000 were killed during the uprising.