Funerals for Spanish police officers killed in Kabul
Comments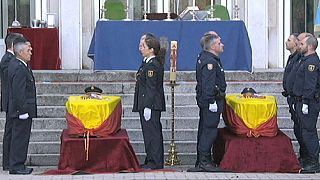 Two Spanish police officers killed in a suicide attack at Spain's embassy in Kabul last Friday have been given state funerals.
The King of Spain Felipe VI and Queen Letizia expressed their condolences to the families.
One of the officers was shot dead during the attack, the body of the other was discovered in his quarters after the attack.