Saudi Arabian vote in first female councillors in landmark election
Comments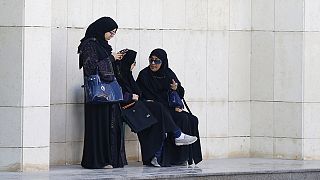 Saudi Arabian women have taken another large leap forward in their path to greater equality with at least eight female candidates winning seats in Saturday's local council elections, according to regional media.
The vote marks the first time both men and women could cast their ballot in Saudi Arabia.
Counting is still taking place so the number of female representatives may increase.
Participation among women was exceptionally high.
The president of the Saudi Arabian Municipal Election Committee, Gadiia al-Kahtani, said, "there were a lot of voters overall, about 600,000. Around 130,000 were female, which was around 24% of the total."
More than 900 women ran for seats compared to almost 6,000 men.
Despite the landmark election, Saudi Arabian society remains strictly segregated with women facing many restrictions including a ban on driving.