Military bases attacked in Burundi's capital Bujumbura
Comments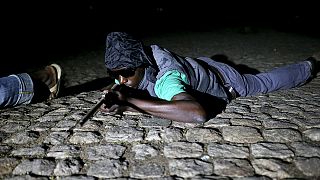 The sound of gunfire has been heard in the streets of Bujumbura. A military official said twelve insurgents were killed and 20 others arrested after they had launched coordinated attacks on military bases in Burundi's capital.
It is the latest flare up of violence sparked in April by President Pierre Nkurunziza's bid for a third term.
It's reported residents in Bujumbura were too frightened to go to work or send children to school. Witnesses described hearing gunfire in towns in the north and south of the country.
It's claimed the raids on the military camps were a diversion to try to free prisoners. Until now the crisis has been along political lines. But Western powers and regional nations fear old ethnic rifts between Hutus and Tutsis in the country could reopen.