Trudeau to welcome first of daily Syrian refugee flights to Canada
Comments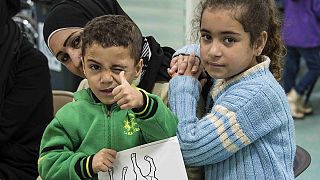 Earlybird Syrian refugees are arriving in small groups at Toronto airport, but Canada's new prime minister will be there to welcome 2015's first big flight on a military transport.
Justin Trudeau's Liberals, elected in October, promised to scale up the previous government's quota of 25,000, but the Paris attacks made it question Canada's security readiness. Now it will be 10,000, with a further 15,000 by the end of February.
The pathfinders are 164 men, women and children, who after their first night in a hotel, meet their sponsors and support groups the following day.
In Beirut the Army's processing centre and embassy officials are working overtime to ensure those accepted spend a happy Canadian New Year. With a similar centre in Jordan, military flights will provide the first push, but commercial flights will be phased in.
The next transport leaves here for Montreal on Sunday.