Italian police bust major cocaine smuggling ring
Comments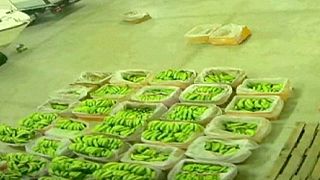 Finance police in Italy say a 130 kg of cocaine have been seized in Venice, busting a major drug smuggling ring.
Nine people were arrested as part of the operation. It is thought the Calabrian mafia was organising the trafficking of the drug from South America, through Sicily and up to northern Italian cities.
Prior to the raid, the criminal gang had monopolised sales of cocaine in the city.