Blast at Istanbul metro station
Comments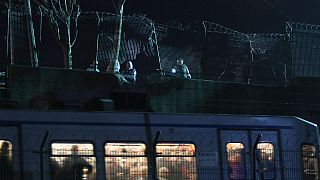 Five people have been injured by an explosion at an Istanbul metro station.
According to latest reports, the blast was reportedly triggered by a power transformer at the Bayrampasa metro station.
Atilla Aydiner, mayor of the district, has reportedly told Turkish television it was a pipe bomb, police however say the cause remains unclear although the device went off close to a specialist police unit base.
Train operations have been suspended and ambulances are rushing to the area which is a residential and industrial neighbourhood on the European side of the city.