Paris climate summit begins as leaders arrive for 12-day talks marathon
Comments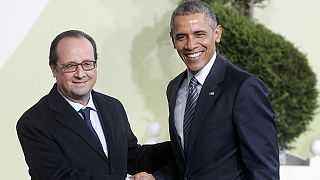 Paris is again at the centre stage of world news this week and next as the COP21 Climate Summit begins with the arrival of world leaders.
All Monday morning they have been arriving, although for many the work began yesterday with a host of bilateral and other talks, and they and their delegations will have their hands full between now and the summit's close on December 11.
It is taking place under a blanket of high security following the Paris attacks on November 13, and environmental campaigners are furious that the security blanket is being used to silence their voices and ban any large-scale demonstrations.
In the past these have attempted to raise awareness and put pressure on leaders to agree on meaningful measures. NGO leaders fear that with only two weeks to change their plans and organise differently they will be less effective at informing and alerting the public this time.
Follow our live blog below
---