China calls on developing nations to honour financial pledges
Comments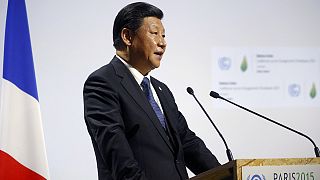 China, the world's second largest polluter, has called for every nation to be able to develop its own solution to global warming.
China's President Xi Jinping told the climate conference that it is important to respect differences among countries, and called on developed nations to make good on previous promises to deliver cash to poorer nations.
"Developed countries should honour their commitment of mobilising $100 billion each year from 2020 and provide stronger financial support to developing countries," he said.
"Addressing climate change should not deny the legitimate needs of developing countries to reduce poverty and improve people's living standards," Xi added.
China launched a "war on pollution" last year after a series of smog outbreaks in Beijing and surrounding regions. China has vowed to cut coal consumption and close down polluting industrial capacity, but environmental officials admit that the country is unlikely to meet state air quality standards until at least 2030.