Get your skates on! Massive ice rink opens in Moscow
Comments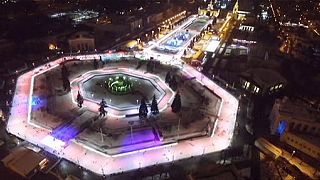 A massive ice skating rink has opened in Moscow, measuring 20,000 square metres.
The attraction, at the city's All-Russia Exhibition Centre, is bigger than last year – and is billed as one the world's largest.
The attraction is divided into lots of different zones and, together with its surrounding facilities, the complex measures 68,300 square metres.
Festivities this year are also marking the 150th anniversary of the opening of the first public ice rink in Russia.