Clipper Round the World Yacht Race: LMAX wins stage three
Comments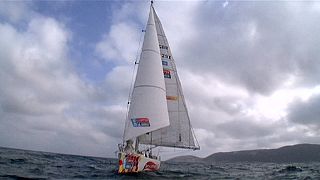 After more than three weeks of choppy seas and challenging weather conditions the leading competitors of the Clipper Round the World Yacht Race completed stage three of 14 in this year's global series.
LMAX Exchange took the honours for Race Three which began in Cape Town and finished in Albany on the southern tip of Western Australia.
It was the teams second win from three after taking the opening race victory.
Derry-Londonderry-Doire took second place after the 8,900km test while Chinese entry Qingdao rounded off the stage three podium.
Team Great Britain took fifth – behind Garmin – and slipped off the top of the overall standings. They are now second two points behind new leaders Derry-Londonerry-Doire.
The rest of the fleet will be in by the weekend with the final yachts having a fast turn-around before the start of Race 4 to Sydney on 1st December.