20th anniversary of Dayton peace accord that ended Bosnian war
Comments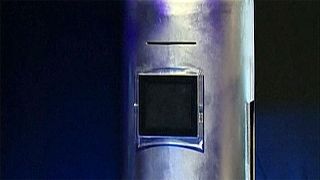 A metal capsule containing over 20-thousand wishes has been stored away in a Sarajevo museum – to mark the 20th anniversary of the peace deal that ended the Bosnian war.
Hammered out a US air base in Dayton, Ohio, the accord brought an end to more than three years of war between Serbs, Croats and Bosniaks – in which some 100-thousand people died.
It divided Bosnia into two autonomous entities, the Serb Republic and the mainly Bosniak-Croat Federation, and created a highly decentralised and unwieldy system of ethnic quotas.
The arrangement silenced the guns ever since, but it is blamed by many in Bosnia for stifling integration and development and perpetuating wartime divisions.
Despite two decades of peace and billions of euros in foreign aid, nationalist parties still hold power and, observers say, have not changed their wartime goals.
The mainly Muslim Bosniaks want to centralise the state, many Croats still dream of their own entity, while the Serbs fiercely resist any attempt to streamline the state and frequently threaten secession.