Rector of Paris mosque Dalil Boubakeur angry at mistakes leading up to attacks
Comments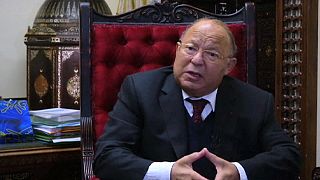 In the shadow of the Great Mosque of Paris, one of the largest in France armed military patrol.
The rector Dalil Boubakeur has expressed sadness at the assaults in the French capital. But he is also angry and believes fundamentalism has existed in the country for a long time. Mistakes have made by everyone including faith leaders.
"We accepted them with open arms. There are hotbeds of Jihadism, of delinquency, of Islamism, of Salafism, and that includes mosques, places of faith, associations, and some Imams who are here to recruit those young people so that they can, step by step, lead them to a vision of violence and hostility against the west," he said.
On Friday a planned rally, "say no to terrorism" has had to be cancelled. Public gatherings have been banned under the current state of emergency.
The country's 2,500 mosques and prayer rooms have been asked to preach against terrorism.