Paris attacks: alleged mastermind Abaaoud tried to recruit women in Spain, says minister
Comments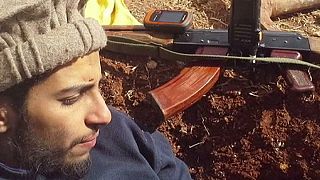 More details are emerging about Abdelhamid Abaaoud, with claims that he tried to recruit women in Spain for ISIL.
Spain's interior minister says the alleged mastermind of the Paris attacks took to the internet to find females.
"It's stated, that this person, Abdelhamid Abaaoud, had tried to capture, to recruit through social networks, Spanish people – especially women – to join and travel to fight for IS in combat zones," said Jorge Fernández Díaz during a television interview.
"But not to commit attacks in Spain, that's not stated."
Diaz said the recruitment fits with an ISIL campaign to find women to "repopulate" its self-declared caliphate in parts of Syria and Iraq.
Spain has stepped up security in its capital Madrid in the wake of the Paris attacks.