Paris attacks: Who is Abdelhamid Abaaoud?
Comments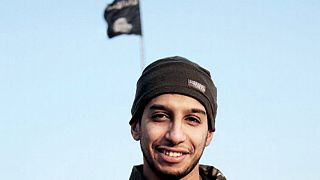 The alleged mastermind of the Paris attacks that killed at least 129 people was the target of a police operation in the north of Paris.
Abdelhamid Abaaoud is accused of being the leader of an Islamic State cell.
The 27-year-old hailed from the Molenbeek neighbourhood of Brussels.
He is suspected of planning the terror attacks in Paris from Syria.
It is not known when he became radicalised.
The AFP news agency reported that Abaaoud attended school in Uccle, a leafy, middle-class part of Brussels.
Abaaoud is close to another key suspect Salah Abdeslam, who is still on the run, and his brother, Brahim, who blew himself up in the French capital.
More than five hundred Belgian nationals have left to fight for the so-called Islamic State in Syria and Iraq.
It means Belgium has contributed more jihadists per capita to ISIS than any other EU member state.
Abaaoud is also alleged to have set up a safe house for militants in Verviers in the east of Belgium.
It was raided by police in January.
He reportedly left Belgium for Syria at the start of 2014, somehow persuading his 13-year-old brother to later join him.
Since then he has appeared in a number of propaganda videos for the terror group, also known as Daesh, an Arabic acronym.