Security operations to continue across France
Comments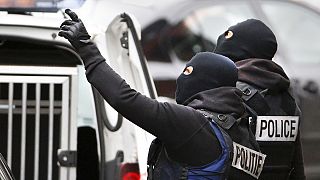 Security operations are to continue across France as the country comes to terms with last Friday's attacks in Paris.
Police swooped on 168 locations across the country on Sunday evening, two days after scores were killed and injured by gunmen who targeted the national football stadium, restaurants and a concert venue.
The operations were carried out in France's main urban areas around Paris, Strasbourg, Lyon, Grenoble, Marseille and Toulouse.
#ParisAttacks Retrouvez l'intégralité de la déclaration de BCazeneuve</a> : <a href="https://t.co/M6ut29cc6t">https://t.co/M6ut29cc6t</a></p>&mdash; Ministère Intérieur (Place_Beauvau) 16 Novembre 2015
Interior Minister Bernard Cazeneuve said there were 23 arrests and 31 weapons, including a rocket launcher, were seized.
"The operations will continue. The response of the Republic will be implacable and total. Anyone who targets the Republic will be apprehended. The Republic will be relentless in its pursuit of the perpetrators, their accomplices and their indoctrination."
Heightened sense of threat
There is a heightened sense of threat in France.
A state of emergency has been brought in and there is a visible security presence on the streets.
Parliament will decide whether to extend this beyond the initial 12 days allowed under French legislation.