Journalists investigated in Vatican leaks scandal
Comments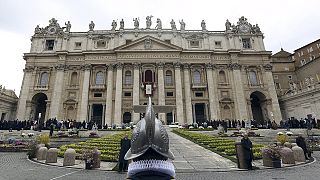 The internal scandal surrounding the papacy intensified on Thursday as the Vatican asked the authorities to investigate two Italian journalists, Gianluigi Nuzzi and Emiliano Fittipaldi.
The Vatican said it suspected Holy See officials of helping the reporters in stealing documents.
The journalists wrote two books about Pope Francis' alleged difficulties in reforming Vatican bureaucracy.
The Vatican has condemned the books because it says they were based on stolen documents and give only a "partial and tendentious" version of events.