Lufthansa cabin crew announce strike action - starting Friday
Comments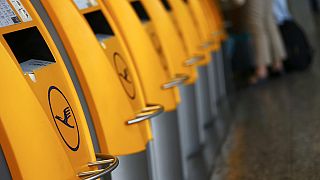 The main cabin crew union at Germany's flagship carrier, Lufthansa, has announced that a week-long strike will start on Friday (6 November).
The industrial action comes after last-ditch talks between staff and management over benefits and pensions broke down.
The union says the strike will not start before 11 a.m. GMT.
Lufthansa said in a statement: "With only a few hours between any strike announcement and employees stopping work, the effect on passengers is likely to be significant. Lufthansa has no chance to draw up alternative plans."
The strike will not affect other Lufthansa Group airlines – Austrian Airlines, Swiss Germanwings, Eurowings and Brussels Airlines.