Plane crash-lands on highway in Arkansas
Comments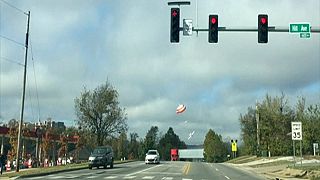 Three people on board a private plane had a narrow escape after making a crash landing on a main road in Arkansas.
The pilot unfurled a parachute to bring it down after the aircraft's oil system had failed.
The three men on board were taken to a hospital, as was a woman whose truck was hit by the plane.