Volkswagen denies Porsche cars involved in emissions scandal
Comments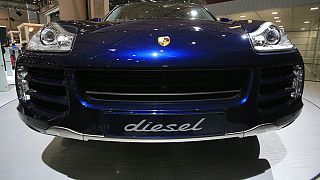 German car maker Volkswagen has denied cheating air pollution tests with its luxury diesel vehicles as well as its smaller engines.
It follows new accusations by the US government that VW has been economical with the truth. If proven it drags VW's Porsche line into the scandal for the first time.
The US's Environmental Protection Agency has published a six page notice of violation to the company which targets 3-litre diesel versions of the 2014 VW Touareg, the 2015 Porsche Cayenne along with others.
Certain models of the Audi A3 were already subjected to the recall.
In September, Volkswagen admitted installing software that can cheat emissions tests, called defeat devices, in smaller four-cylinder engines on more than 11 million cars world wide.
On Monday VW said no such software had ever been installed in the 3-litre vehicles, "to alter emissions characteristics in a forbidden manner".