World powers conclude Syria talks, remain divided over Assad
Comments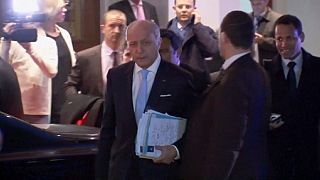 World leaders, working to formulate a plan to achieve peace in Syria, rounded off a day of talks in Vienna without a firm plan of action.
Despite areas of agreement, there remains a major dispute between world powers over the future role of Syrian president Bashar al-Assad.
Twenty delegations took part in the talks, which included Iran, Syria's ally, for the first time.
Neither Assad's government nor the Syrian opposition was represented.