Family reunions between the two Koreas continue after 20-month gap
Comments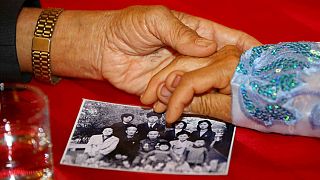 For the first time since February 2014 South Koreans are being allowed into the North for family reunions.
About 250 people were allowed to cross the heavily militarised border on Saturday, following an initial group of 400 last Tuesday.
Many of them were over 80, and had not seen their relatives for 60 years.