Dozens killed in Nigeria bomb blasts
Comments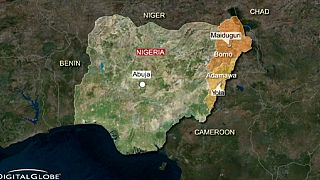 At least 37 people have been killed and 107 wounded in two bomb attacks in north-eastern Nigeria.
A device was detonated during morning prayers at a newly-built mosque in Yola, the capital of Adamawa state.
Shortly afterwards, a bomb also went off at a mosque in Maiduguri, the capital of Borno state.
The injured are being treated in hospitals in both cities.
No one has admitted being behind the attacks, but they bear the hallmarks of Boko Haram.
The militant group wants to carve out an Islamic state in the region.