Benjamin Netanyahu says Iran nuclear deal makes 'war more likely'
Comments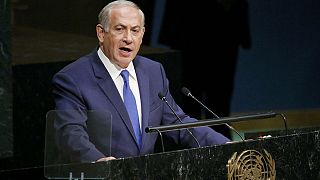 Israel's prime minister Benjamin Netanyahu has used his speech at the United Nations to hit out over the Iran nuclear deal.
Iran reached a deal with the US and other major world powers on its nuclear plans earlier this year.
Netanyahu, speaking at the UN's General Assembly in New York today (October 1), said the agreement makes war more likely and once sanctions are lifted Iran will be "unleashed and unmuzzled and will go on the prowl".
You can watch the speech using the video player above.