Rajoy rejects Catalan independence after separatists' election win
Comments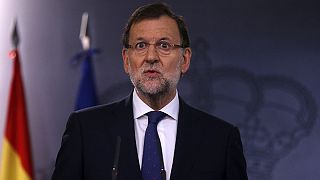 Spain's Prime Minister has ruled out independence talks for Catalonia after separatist parties won an absolute majority in Sunday's regional elections
Mariano Rajoy says he is willing to work with the next Catalan government on a wide range of issues but Spanish unity is not one of them.
"What I'm ready to do, as I've always said, is listen and talk. But I'm not ready, under any circumstances, to get rid of the law," Rajoy told reporters.
Spain's constitution does not allow any region to break away so the prospect remains highly hypothetical.
But having secured 72 out of 135 seats in Catalonia's parliament, Artur Mas, head of the main secessionist group said the results couldn't be ignored: "One thing's undeniably clear for everyone; whether you're Junts pel Si (Together for Yes) or the CUP (Popular Unity Candidacy); This election was a big contest about one issue – independence or not. And the result was a clear victory for the yes camp," said Mas, who is also Artur Mas, head of the Catalan regional government:
However, signs of a split within the separatist movement have swiftly emerged.
The head of the smaller leftist CUP says the result are not a clear mandate for independence as the separatist movement failed to win more than 50 percent of the vote.