Merkel placates German regions over refugee numbers
Comments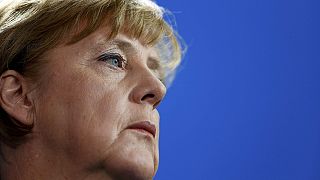 German Chancellor Angela Merkel has found herself under fire over allowing thousands of refugees into the country in recent weeks, only to do a U-turn and restore border controls .
While conservatives say its too many, the Left says not enough is being done.
Merkel has defended her decision, after a meeting with regional political leaders.
"It is our task to follow a procedure whereby people can be registered and traced despite the huge numbers arriving. The federal state will in the future manage the distribution of refugees to the regions according to an agreed criteria," said the chancellor.
In fact so-called "hot spots " are to be created which will be centres for registration before migrants are sent to towns and cities which are deemed as having the resources to cope.
However Munich – the capital of Bavaria has expressed concern that around 6 million visitors are expected to arrive between September 20 until October 5, for the annual beer-swilling Oktoberfest, in addition to thousands of refugees.
Extra police are to be deployed at the city's main railway station to separate the two groups.