Queen Elizabeth II: feelings on the streets of Britain
Comments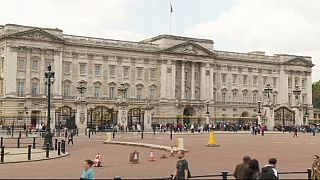 According to a recent YouGov opinion poll, Queen Elizabeth II is the UK's most popular monarch. Twenty seven percent of respondents put her at the top, however it seems feelings on the streets of Britain are mixed.
"I love the Queen because she's good, she stands for all the things that I value and I think she's been a good influence on the country in these difficult times," one woman enthused.
While another man said:
"I don't really like her because it's a waste of money, I feel. I don't know. I feel a lot better off without her."
The royal family is said to cost the British taxpayer around 410 million euros per year.
However, the monarchy does appear to be value for money for Brits. Estimates suggest if it were a business, it would produce a net benefit to the UK of some 2.13 billion euros.
Queen Elizabeth II: how Britain has changed during her record reign