A priest who set up a group to help refugees who arrived on the Greek Island of Lesbos has died.
His death comes at the same time that the photo of the body of Aylan Kurdi washed up on a beach went viral around the world.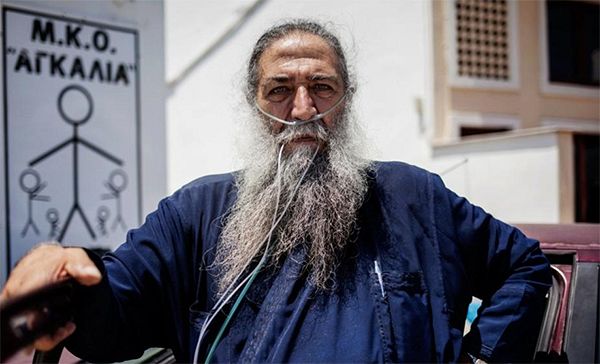 An artist paid homage Father Efstratios Dimou, or Papa Stratis, by recreating a painting of him walking with Aylan's body.
The Greek Orthodox priest passed away after slipping into a coma.
His group, called Embrace, which was set up with the help of local people, offered clothing, food, and shelter over the past few years.
Speaking to Amnesty International two years ago, he said: "What I see are people. People in need. I cannot turn them away, nor can I kick them, nor imprison them.
"I cannot send them back to where they came from. Nor can I throw them in the sea to drown."
Other artists have vented their frustration with Europe's handling of the migrant crisis.