European court upholds Italy law against embryo research
Comments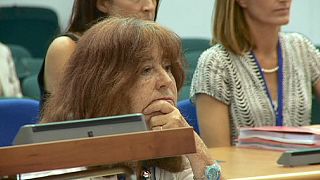 Thursday (August 27) saw the European Court of Human Rights uphold an Italian law against the donation of human embryos for scientific research.
By 16 to one, the judges in Strasbourg rejected an argument that the law violated the right to privacy or private property.
The case was brought by an Italian woman, Adelina Parillo, who with her partner Stefano Rolla, a film director, created five embryos in 2002.
They were frozen for future implantation but Rolla was then killed in a suicide bombing in Iraq in 2003. The woman decided not to have a family but to try to donate the embryos for research into diseases.
However Italy's law dating from 2004 bans the destruction of human embryos, outlawing most assisted fertility techniques including the freezing of embryos for future use.
Even though much of the law had previously been struck down, the European court ruled that Italy had not contravened Article 8 of the European Convention on Human Rights, on the right to respect for private and family life.
It said that Italy was to be given considerable room for manoeuvre on the sensitive question, due to the lack of a European consensus and international texts on the issue.
The court also said there was no evidence
the woman's deceased partner would have wished to donate the embryos for medical research.