China makes arrests after Tianjin blasts
Comments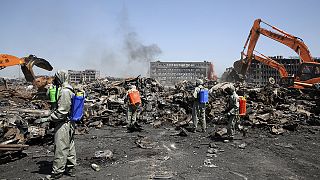 Chinese police have arrested 12 people suspected of involvement in this month's massive explosions at the city of Tianjin.
Among them are the chairman and vice chairman of the company that had been storing the chemicals that blew up.
At least 139 people were killed in the blasts that devastated the port.
The news comes a day after China sacked the head of its work safety regulator for suspected corruption.