Spain and Morocco arrest 14 suspected of recruiting for ISIL
Comments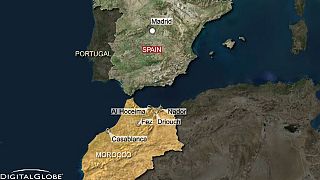 Spain and Morocco have arrested 14 people suspected of recruiting fighters for the ISIL militant group in Syria and Iraq, the Spanish Interior Ministry said on Tuesday.
The arrests were made in the outskirts of Madrid and in several Moroccan cities including Fes and Casablanca as part of a joint operation, it added.
The crackdown comes days after a Moroccan who'd lived in Spain was arrested over a thwarted gun attack on a train from Amsterdam to Paris.