Mexico appoints Ricardo Ferretti new coach
Comments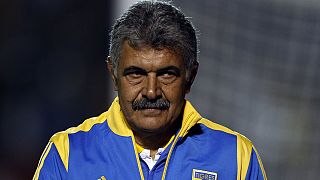 Ricardo Ferretti has been named as the Mexican national team's temporary coach. A full-time trainer will appointed in October.
The Brazilian-born boss takes over from Miguel Herrera.
"There isn't much time but there's a strong base. Every trainer leaves behind something positive. The most illogical thing for me to do would be to try to invent something new. The base is there, we can see that with the Gold Cup tournament, so what we want to do is work towards a goal," said Ferretti following his appointment.
Ferretti has a long history of coaching in Mexico for teams such as Guadalajara and UNAM. He's currently in charge at Monterrey side Tigres and will maintain his position there while he leads the national side.