France train gunman suspected to have ties to 'radical Islamist movement'
Comments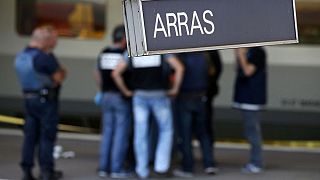 Fingerprint evidence has shown the heavily-armed man suspected of launching an attack on a French train is a Moroccan national known to the European authorities due to his links to the radical Islam, according to a source familiar with the case.
French Interior Minister Bernard Cazeneuve said the gunman appeared to be a 26-year-old Moroccan who had been "identified by the Spanish authorities to French intelligence services in February 2014 because of his connections to the radical Islamist movement".
Cazeneuve did not identify the man, but French media have named him as Ayoub el Khazzani.
French anti-terrorism investigators have until Tuesday (August 25) night to question the suspect.
According to a Spanish counter-terrorism source, the Spanish authorities had a suspect that they identified as Khazzani under surveillance before he left Spain for France in 2014 – after that he travelled to Syria before returning to France.