Syriza rebels form new party following Tsipras' resignation
Comments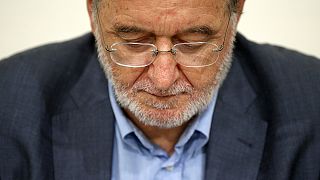 Greece has a new political force following a decision taken by 25 anti-bailout rebels to break away from Syriza and form a new party.
Laiki Enotita or Popular Unity is led by Panagiotis Lafazanis, Greece's former Energy Minister. They hope to form a government following the resignation of Alexis Tsipras as prime minister.
Under Greece's constitution, the three biggest parties in parliament are given a three-day mandate to form a new administration.
The Syriza leader is hoping to strengthen his hold on power if elections take place. This follows a new 86-billion-euro rescue package from Europe in exchange for further painful reforms.
However, the Greek parliament's speaker objected to the procedure followed by President Prokopis Pavlopoulos in upholding a mandate to form a new administration. She said it had been handled with an "unconstitutional rush".
Meanwhile, the leader of the conservative New Democracy Party,Vangelis Meimarakis, met with Greece's president in Athens.
With just 76 MPs in the parliament of 300 seats, Meimarakis is almost certain to fail to find enough partners among the opposition and if that is the case then the mandate would pass to the next group.
The fifth parliamentary elections in six years look like a near certainty to take place next month, with reports of September 20 being the preferred date.