Greeks hopeful despite high probability of fresh elections in September
Comments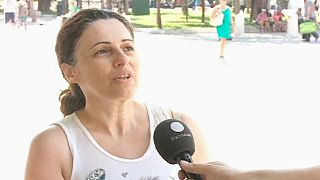 Another day and another political crisis in Greece with polling stations likely to open for business next month.
The resignation of Alexis Tsipras as Greek prime minister on Thursday has caused another bout of uncertainty in Europe but on the streets of Athens the reaction was mixed.
One Athens resident said he lives in "hope, hope for a better future". He added that "no politician has ever fulfilled his promises".
"The elections could not be avoided because of the split inside Syriza," said one man near the Greek parliament. "But maybe it's a good chance to clear the political landscape. Under the current conditions, the governing party couldn't fulfill its commitments to the creditors," he added.
One Greek woman explained that "Syriza didn't have enough power in the parliament to pass certain crucial bills and Tsipras had a difficult time governing. He would have to depend on the rebels inside the party or on the opposition so he had no choice but to call snap elections."
Financial markets reacted to the news negatively with Greek shares dropping and the country's bond yields rising sharply.
Euronews' correspondent in Athens, Costas Tsellos, said for "the third time in the past nine months Greece is heading to the polls. Prime Minister Alexis Tsipras is promising better days, but the split in Syriza is leading to a new period of political uncertainty. There are fears that the economy could enter a new difficult period."