Many Greeks 'concerned' after Tsipras resignation
Comments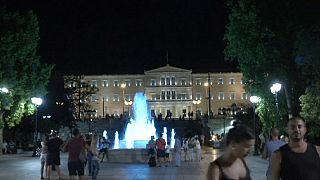 Many Greek people expressed concern after the televised announcement. Tsipras said Greece got the best deal possible for its bailout, but it is conditional on further pension cuts, more value added tax (VAT) increases and a so-called solidarity tax on incomes.
"These are not good moves for our country, every now and then we have elections, that has a cost," said local resident Alexandros Brilis. "Events run very fast."
"The people decided eight months ago, the referendum took place about a month and a half ago, I think that it is too premature, this government should have continued and the elections should have been postponed," said resident Georgia Kiritsa.
One Syriza rebel, Dimitris Stratoulis, has hinted that his faction might formally split from the party, declaring a "political and social front which would be anti-austerity, democratic and patriotic.