Cairo car bomb wounds six police officers
Comments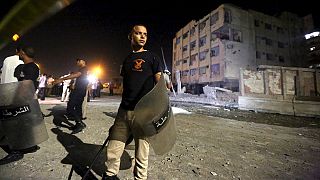 A car bomb near a state security building and a court house in a Cairo suburb has left at least six police officers wounded.
There are no confirmed dead.
The blast happened early this morning in the Shubra al-Khama district.
So far no one has claimed responsibility but militants in Sinai who support ISIL which controls parts of Iraq and Syria and have a presence in Egypt have previously been behind attacks on security forces..