Thai police issue arrest warrant for man wanted in connection with Bangkok bombing
Comments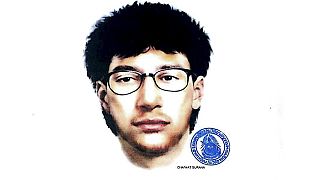 Thai police have issued an arrest warrant for an individual they described as a 'foreign man' according to a sketch released earlier in connection with the Bangkok bombing which killed at least 20 people and injured scores more.
This follows the release of CCTV footage showing a suspect leaving a backpack and walking away from the Erawan shrine minutes before the explosion.
In a press conference police chief Somyot Pumpanmuang said that it was not yet clear how many people were involved in the attack or whether they were still in the country.
"There are many possibilities because I believe that it is unlikely that this attack would be carried out by one person. It is likely that many people are involved and has some sort of backing," said police chief Somyot Pumpanmuang.
They also offered a reward of 25,000 euros for any information leading to the bomber.
Breaking: Thai police release sketch of Bangkok bomb suspect – AFP</a> <a href="http://t.co/rs93n9mj0G">pic.twitter.com/rs93n9mj0G</a></p>&mdash; Jerome Taylor (JeromeTaylor) August 19, 2015
Earlier, the shrine reopened and a steady stream of people arrived to pay their respects
"Today is the first day that the shrine re-opens so I want to come here to pay tribute," explained businessman Karnkorn Bhornsathid. "I am very saddened by what happened. I never thought that it (a bomb attack) could happen in the middle of Bangkok. I am very sad for what happened two nights ago."
Thai authorities have identified six victims as Thai, four Malaysians, four Chinese and two from Hong Kong and one Indonesian and one Singaporean. The process of identifying the victims has been harrowing for many of the relatives as they grieve for their loved ones.