Turkey PM Davutoglu abandons coalition talks
Comments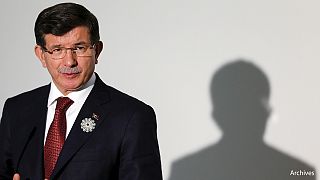 Following a series of failed coalition talks, Turkish Prime Minister Ahmet Davutoglu has handed back the mandate to form a government to President Recep Tayyip Erdogan.
The president assigned him the task of finding a junior coalition partner when Davutoglu's conservative AK Party lost its overall majority in parliamentary elections on June 7, 2015.
If no government is formed by Sunday, fresh elections are likely to be held in the autumn of 2015.