Is time running out for Pistorius? Prosecutors appeal for murder charge
Comments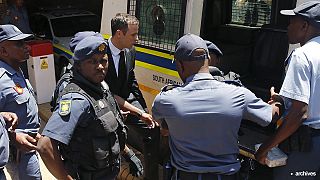 Oscar Pistorius could be released from prison as early as Friday, August 21, but his ordeal far from being over.
Following ten months in jail for shooting dead his girlfriend, the South African is expected to serve the rest of his five-year sentence under house arrest.
Prosecutors are filing for the former Paralympian's culpable homicide conviction to be changed to murder. If judges ruled against Pistorius, he could be sentenced to at least fifteen years in jail.