EULEX should 'stop intimidating whistleblowers' - campaigners
Comments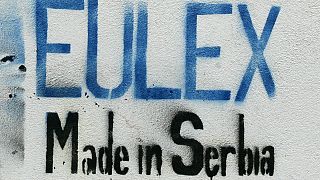 Anti-corruption campaigners have called on the EU's largest foreign mission to stop intimidating whistleblowers.
Transparency International says EULEX – a €111-million-a-year operation to establish the rule of law in Kosovo – should instead publish procedures outlining what protection it offers to those reporting alleged internal fraud.
Whistleblower Maria Bamieh claimed last year that EULEX had covered up a case of corruption in its own ranks, an accusation later dismissed by an independent investigation.
Representatives for Bamieh, who is now taking the EU agency to an employment tribunal, say she has received a letter from EULEX's lawyers threatening prosecution if she discloses details of her legal case to outsiders.
EULEX says it "has not and will not threaten anyone with the aim to silence individuals or prevent their access to the media".
Edita Mustafa, programme manager at Transparency International Kosovo, said: "Transparency International Kosova requests that EULEX publishes the procedures for reporting fraud and protection of whistleblowers. This is so that cases of corruption or misuse of power within this Institution, or other Institutions where EULEX operates, are made public in order to combat and prevent such abuses.
"The threat made to Bamieh by EULEX constitutes intimidation of anyone who could come forward to denounce corruption or mismanagement.
"EULEX should set the example of how a whistleblower should be treated to improve the current situation rather than send a message that anyone speaking up about corruption faces the threat of prosecution.
"EULEX's attempts to enforce secrecy could stop other witnesses to abuses from coming forward.
"EULEX should dedicate its energy to strengthening Kosovo's institutions and set a good example of action and not intimidation of whistleblowers in Kosovo."
Law professor Jean-Paul Jacqué's report on Bamieh's allegations cleared EULEX of being involved in corruption.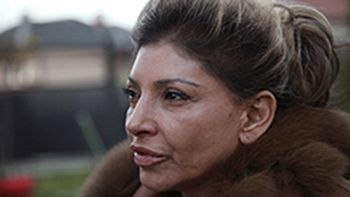 But he criticised the mission over its handling of the accusations. He also hit out over EULEX's overall performance, saying corruption was still omnipresent in Kosovo.
Jacqué, in his recommendations, wrote: "Any allegation of corruption, regardless of any prior judgments that might be made as to its reliability, must be subject to an internal investigation and a reasoned decision."
Maja Kocijančič, a spokesman for EULEX, told Euronews: "Professor Jacqué, in his report to Federica Mogherini published in April of this year, has pronounced himself very clearly on the issue of whistleblowing.
"Additionally, the mission has further improved its whistleblowing regulations in line with the European Commission Guidelines from December 2012.
"The mission has not and will not threaten anyone with the aim to silence individuals or prevent their access to the media.
"EULEX is currently in the process of defending litigation that has been brought against it by Maria Bamieh. Consequently, arguments in those proceedings are ongoing and we will make no comment about them until the proceedings are concluded.
"However, EULEX takes all and any allegations of this nature seriously and it has acted reasonably and within the law at all times."
MAINPICTURE: Anti-EULEX graffiti on a wall in Pristina, Kosovo.