Astronauts take one giant leaf for mankind with space lettuce
Comments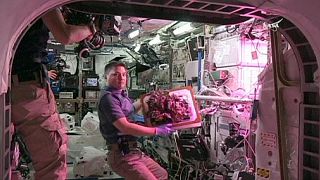 It's a meal that's literally out of this world.
Astronauts have sunk their teeth into food entirely grown in space for the first time.
The lettuce leaves were grown and harvested by the team on the International Space Station.
NASA has grown food in space for research purposes for years, but this is the first time astronauts have been allowed to eat any.