Landslide kills three near Venice after heavy rain
Comments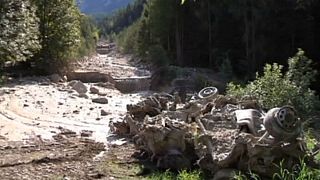 At least three people have been killed in Italy in a landslide in the Alps.
One of the victims was a 14-year-old girl. The landslide came after heavy rain around in the Veneto region overnight.
The last time a comparable event took place here was in 1966, but locals say this was much worse.