Croatia celebrates 20th anniversary of 'Operation Storm'
Comments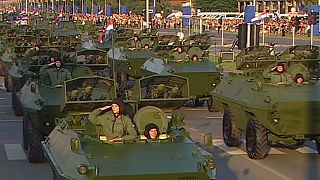 Croatia has been holding a military parade in Zagreb to celebrate the 20th anniversary of 'Operation Storm.'
It was a four-day offensive which ended the 1991 to 1995 war.
The Croatian army unleashed an artillery and infantry offensive and seized back territory held by Serbs.
The parade and other celebrations are hailed as a victory day in Croatia.
In Serbia, it is considered a time of mourning for the nearly 700 ethnic Serbs who died in Operation Storm – an operation Serbia regards as an act of ethnic cleansing.