Russian media could outlaw 'gay emojis'
Comments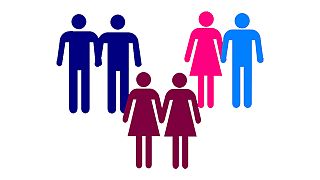 Russia's Media regulator Roskomnadzor could outlaw emojis that depict same-sex relationships.
... in Russia the promotion of homosexuality is forbidden by law and by our traditional values.
An investigation into the use of the electronic characters has been requested after a complaint from Russian senator Mikhail Marchenko. First made popular in Japan, emojis are ideograms or smileys used in text messages and Web pages.
According to Izvestia newspaper, the media watchdog could ban their usage from social media under 'gay propaganda' laws.
Hey #Russia , these #emojis are just for you! #lovewins#gaymarriagehttp://t.co/35oCgf3KHbpic.twitter.com/CFbQGSg3HU

— Funny Emojis App (@FunnyEmojisApp) August 1, 2015
In his complaint the senator stated that emojis depicting same-sex couples violate a 2013 law prohibiting the "promotion" of non-heterosexual relationships. The regulator has asked the youth group of president Putin's political party, the Young Guard, to investigate. The group's leader was quoted as saying, "If the social media characters are proven to promote non-traditional sexual relationships, this will be taken in accordance with the legislation of the Russian Federation."
Apple introduced same-sex emojis nearly three years ago in Russia when it released its iOS 6 operating system. New icons came out in April 2015.
Said Marchenko to Izvestia, "These emojis with different sexual orientations are visible to all users of social networks and most of them are minors. In Russia the promotion of homosexuality is forbidden by law and by our traditional values. Therefore, in my opinion, the adoption of measures to this fact is obvious and very urgent."
Since last year bloggers in the country have been required to register with the government in an effort to control erroneous online postings.