UK: Four dead as private jet crashes into car auction site
Comments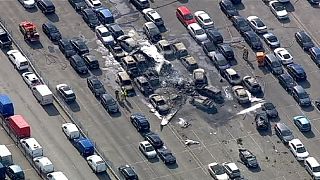 Four people died on Friday when a private jet crashed at a car auction site in southern England.
The victims were the pilot and all three passengers of the aircraft which had been attempting to land at Blackbushe Airport in Hampshire.
Flying in from Milan, Italy, it was reportedly Saudi-registered.
No-one on the ground was hurt.
An investigation is underway into the cause of the crash.