At least 20 pilgrims dead after truck crashes into crowd in Mexico
Comments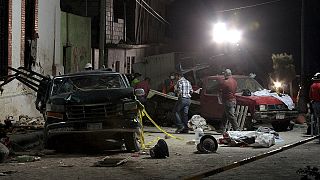 At least 20 people – including a baby – have been killed after a truck ploughed into a crowd of pilgrims in northern Mexico.
It's been reported that around 200-300 people were walking towards a church when the accident happened in the state of Zacatecas.
The driver is believed to have fled the scene after jumping from the moving vehicle. Investigators have been unable to locate him for questioning.