Missing MH370 flight : Plane wreckage washed up on Reunion Island is tested
Comments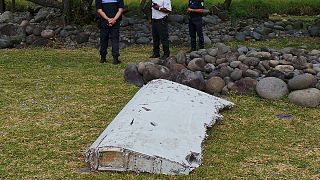 Police are investigating whether a piece of plane wreckage washed up on the French-owned Reunion island in the Indian Ocean is from the missing Malaysia Airlines Flight MH370.
The debris looks like a wing flap but officials have little else to go on and have stressed it is too early to say one way or another.
However, experts say the part has certain features that appear to match a wing part of a 777 aircraft, known as a 'flaperon'. Only one such plane has ever crashed south of the equator.
"It is almost certain that the flaperon is from a Boeing 777 aircraft. Our chief investigator here told me this," Malaysian Deputy Transport Minister Abdul Aziz Kaprawi told Reuters.
Mysterious plane wreckage washes ashore in Indian Ocean sparking rumors it could be #mh370http://t.co/kfWrSpdSm1pic.twitter.com/82wW228m4x

—

CCTV

America (@CCTV_America) July 29, 2015
A local described seeing something on the shore line and watching it until he got a closer look and then convinced himself it was a piece of a plane's wing. Modeling of where the wreckage could have been carried by ocean currents suggests the island is a possibility, the Australian government said yesterday.
Malaysia Airlines is said to be sending a team to Reunion to help with the investigation.
No trace has been found of the Boeing 777, which disappeared in March last year carrying 239 passengers and crew from Kuala Lumpur for Beijing.