Turkey's Erdoğan says he can't continue peace talks with Kurdish militants
Comments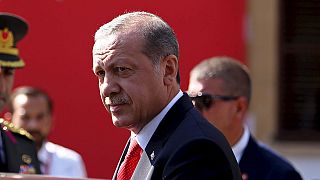 Turkish president Recep Erdoğan has said he cannot continue peace talks with Kurdish militants.
"It is not possible for us to continue the peace process with those who threaten our national unity and brotherhood," Erdogan told a news conference ahead of his departure on an official visit to China.
Ankara has launched a crackdown on groups demanding an independent Kurdish state following a series of violent incidents.
Peace talks between the two parties had begun in 2013 but following the destabilisation of neighbouring Iraq and Syria and the elections in Turkey that ended without a majority for any party the discussions dissolved completely.