Svindal and Mikkelsen race in the fjords
Comments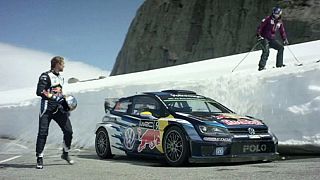 Rally driver Andreas Mikkelsen and Olympic champion skier Aksel Lund Svindal recently joined forces to test their speed and skills in stunning fashion.
High above the magnificent fjords the two Norwegians performed a James Bond-esque stunt to help promote the pair's sponsors.
After the skiing stunt Svindal swapped his two skis for his compatriot's passenger seat for another hair raising ride.
(see clip above)